The second annual Atlantic Mission Region Theological Conference – What's the Message of Our Medium? – has been scheduled for Thursday, September 17, 2020.
It will either be held
"In Real Life"

at
St. John Lutheran Church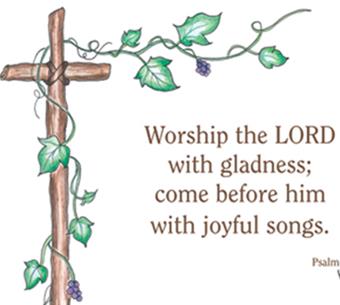 1035 Old River Road
Birdsboro, PA  19508
OR

Virtually

via Go to Meeting Teleconference.

(The decision about which way it will be held will be made by the planning committee in late July.)

The theme for this year's Theological Conference is WORSHIP!  The intention of this conference is to initiate an amicable conversation re: the essentials of worship within differing worship styles and the theology behind both styles (traditional and contemporary).  It's all about style WITH substance.

The keynote Speaker for this year's Theological Conference will be The Rev. Dr. Eric Riesen, President of the North American Lutheran Seminary.  The conference will also include small group break-out sessions for discussion and Q&A for Dr. Riesen.

There are two ways to register for the Theological Conference:
Send an e-mail to rjhh67@verizon.net and attach a PDF copy of your completed registration form to your email. If you email your registration then payment must be received

by September 1

to reserve your spot.
You can mail the completed form(s) and payment to:
Robin Harris, Registrar
1800 Oak Street
Lebanon, PA 17042
REGISTRATION FEE: $25/person (please make checks payable to AMR of the NALC).  Lunch is included (if held "Live").
LODGING REGISTRATION DEADLINE (to lock in the group rate at the hotel of choice): AUGUST 16
For lodging information click here
REGISTRATION DEADLINE: SEPTEMBER 1